https://en.wikipedia.org/wiki/Duliajan
Welcome to our local community digital information directory &  Advertising Contract Form
Our communities are built by us, and the character and liveliness of where we live is a reflection of who we are and the strength of our connections.
This web Portal is the most important source of information about our urban and rural area and their inhabitants. These websites will provide commercial and professional information. It's a premier online destination with 120 different categories of daily required information to run our daily life smooth and fast. It was founded in 2015 to help people find and be found and get connected.
This information directory provides required information on Schools, Colleges, Business, Job listings, Entertainment, Emergency contacts all needed for our daily living, where we can rely on solid, friendly services and many small businesses. Communities depend on a strong local economy supported by independent business. They provide the skills and services we use and need every day.
 Come forward and take the opportunity to enroll your service, business and any kind of help you would like to offer. 
In response to the growing need  and demand for a community & business growth, this  online website is dedicated to offering resources for the resident living in these  cities  and towns  or may be anywhere in the world can get connected. These websites will help grow our community healthy and make economically strong.
Dibrugarh is a city and is the headquarters of the Dibrugarh district in the state of Assam in India, well known as the Tea City of India, Dibrugarh is considered to be a major city in eastern India in line with Guwahati and Bhubaneswar and is the emerging communication and industrial hub of North East India.  Dibrugarh is the nerve centre of industry, communication and healthcare of the upper Assam region.   Dibrugarh is also a centre of education and research and the Indian Space Research Organisation (ISRO).
Digboi is a town and a town area committee in Tinsukia district in the north-eastern part of the state of Assam, India. Crude oil was discovered here in a late 19th century. Digboi is known as the Oil City of Assam where the first oil well in Asia was drilled. The first refinery was started here as early as 1901. Digboi has the oldest oil well in operation. With a significant number of British professionals working for Assam Oil Company until the decade following the independence of India. Digboi had a well-developed infrastructure and a number of bungalows unique to the town. It has eighteen holes golf course as part of the Digboi Club. It has guest houses and tourist residential apartments laid on Italian architectural plan to promote tourism in upper Assam.
Tinsukia is a city and municipal board in Tinsukia district, Assam, India. It is situated 480 kilometres (298 mi) northeast of Guwahati and 84 kilometres (52 miles)  away from the border with Arunachal Pradesh. Tinsukia deals in agricultural products such as tea, oranges, ginger, citrus fruits and paddy. It also contains the state's largest railway junction. It is the administrative headquarters of Tinsukia District of Assam, India.
Duliajan is an industrial town located in Dibrugarh District in the upper north-east corner of India. The town is situated about 45 km east of Dibrugarh City. It is particularly known for its oil-related industries, Oil India Limited, one of the country's largest oil and gas companies is headquartered in Duliajan, and Assam Gas Company Limited, which carries out business related to natural gas in India.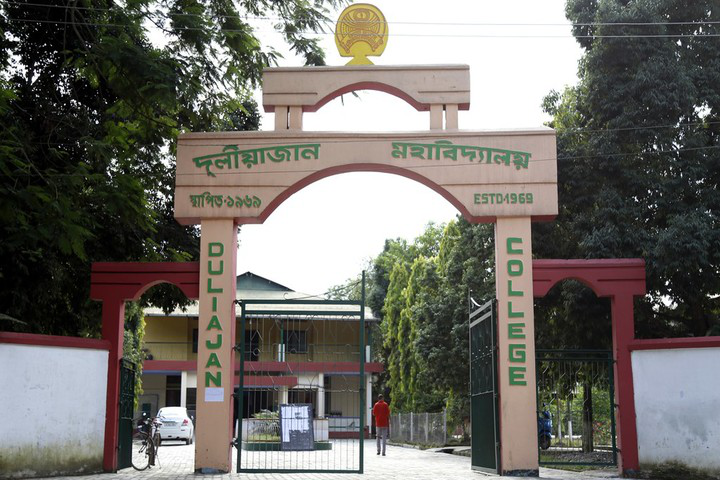 Note-To include your business information  in these web portal contact  us TODAY!
If you want us to upgrade or delete your business information from this web portal we need 5 to 7 working days to act on your request. We take no responsibility to assure you that all the content are correct, we always try our best to keep correct information, we collect and receive all the information from various sources, we request our site visitors to  please e-mail us if you  find any content which is  wrong misleading  against law etc. within  15 working days, we will act on it. Contact us e-mail: takemyads@gmail.com
Click here  for  Ad positions 
                                                               Click here  for  Writable Contract Form
Let us grow together . . . . .
We are very thankful to all the visitors for giving their precious time navigating.